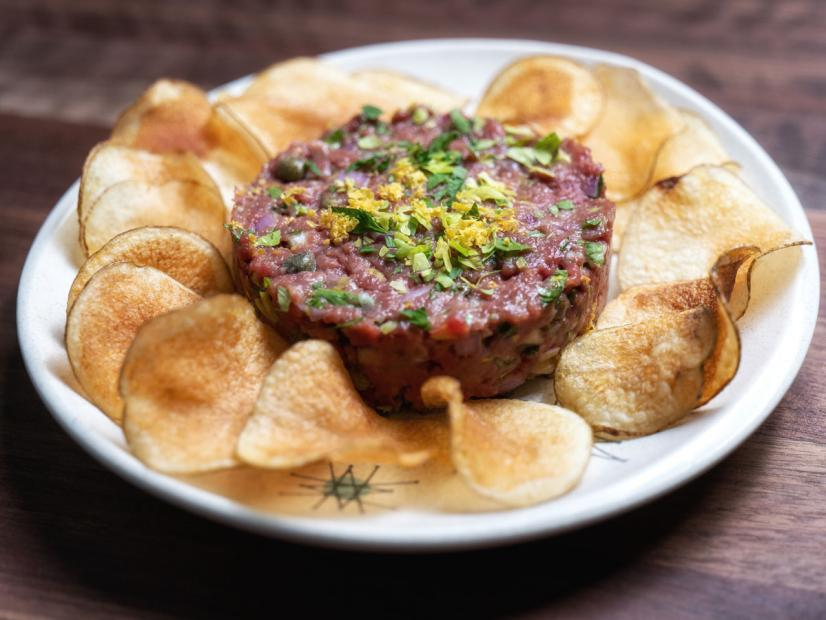 Bring a 5-star meal right to your dining room table with Braveheart's top sirloin taken to the next level. This steak tartare recipe will elevate your dinners and make you wonder why you would even go to a restaurant for it in the first place! With Braveheart's top sirloin steaks, this lean cut pairs well with bold seasonings, marinades, or simply topped with sauteed mushrooms. Friends and family will be lining up for this dish!
Ingredients:
16 ounces of

Braveheart's top sirloin

, cleaned and trimmed

2 teaspoons sherry vinegar 

1/2 teaspoon dry mustard 

2 large egg yolks 

1/4 cup light olive oil 

6 tablespoons finely diced shallots 

2 tablespoons small, brined capers, drained and unrinsed 

1 teaspoon kosher salt 

1/4 cup celery leaves, finely chopped and divided 

2 tablespoons fresh parsley, finely chopped and divided 

1 teaspoon freshly grated lemon zest
Directions: 
Cut the steak into 1-inch cubes and park in the freezer for 10 minutes.

Whisk the vinegar, dry mustard and egg yolks together in a small bowl.

Whisk continuously while streaming in the oil until emulsified, then whisk in the shallots, capers, salt, and roughly 2/3 of the celery leaves and parsley.

Hand chop the meat to your desired texture. (Alternatively, divide the meat into 4 batches and pulse each batch separately 3 to 4 times in the bowl of a food processor fitted with the standard S-blade.)

With clean hands, quickly fold the meat and dressing together. Plate using a 3 3/4-inch pastry ring and garnish with the reserved herbs and lemon zest.
If you enjoyed this recipe and are looking for more try Braveheart's skillet bourbon steak recipe! The steak is tender, a little tangy, and the sweet flavor of bourbon helps make this flavorful sauce a perfect partner for a juicy sirloin steak.