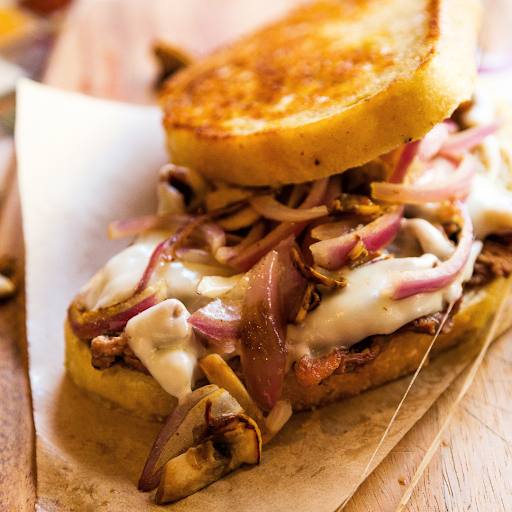 Craving something cheesy and decadent? This recipe is perfect for you. Buttery toast and gooey cheesy combine to create an explosive flavor that will leave you wanting more. It is simple, yet is sure to impress you and any guest. Try it out for an impeccable flavor experience.
Ingredients
Braveheart New York Strip Steak

4 slices of sourdough bread

4 slices of gouda cheese (or cheese of choice)

1 onion, sliced

2 tbsp unsalted butter

1 tbsp dijon mustard

Salt and pepper to taste
Directions
Lightly season both sides of the steak with salt and pepper. Set aside for 15 minutes.

In a cast iron skillet over medium-high heat, melt butter and add steaks. Cook for 4 minutes on each side or until desired doneness. Remove steak from pan, let rest for 5 minutes, and then thinly slice.

To the pan, add butter, sliced onion, and salt and pepper to taste.

Let onions cook until caramelized and remove from pan ( about 20 minutes).

Add a thin layer of mustard to one side of the bread and add a layer of cheese, steak, onions, and top with an additional layer of cheese.

Butter the outer side of the bread and add to the pan. Let cook until bread is toasted and cheese is melted. 

Remove from pan and enjoy!
Love this recipe and want to try something similar? Try Braveheart Tenderloin with Creamy Sun-Dried Tomato Sauce.