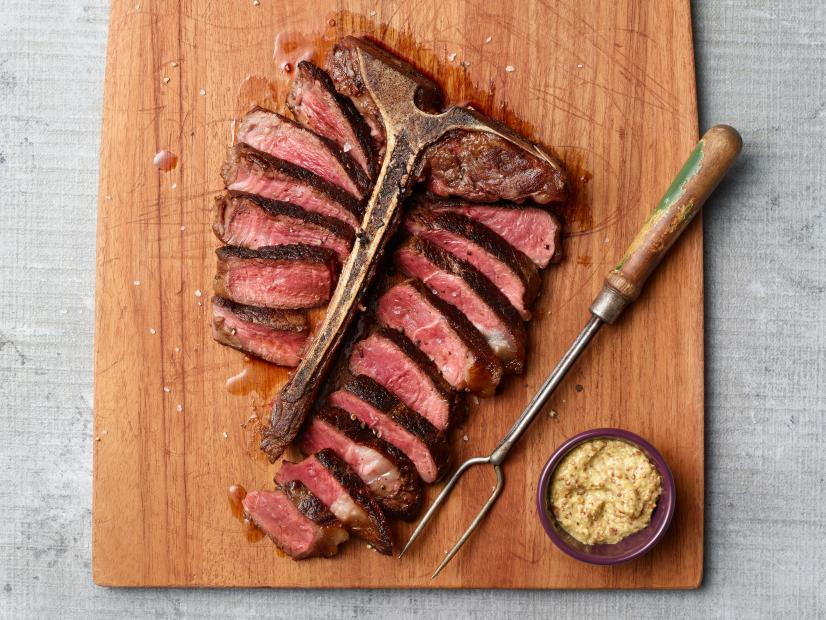 This recipe is a nice easy, quick, and delectable way to bring restaurant like meals to your dinner table. Using Bravehearts restaurant quality T-bone Steak you will be the unrivaled champion of the kitchen giving Gordon Ramsey a run for his money. Although this recipe is simple it packs in a mouthwatering taste that pairs well along with mushrooms or the basic mashed potatoes. Quick, easy, and tasty? You can't go wrong! 
Ingredients:
2 pound

Braveheart T-bone steak

(about 1 1/2 inches thick)

Coarsely ground black pepper

Kosher salt

1 to 2 tablespoons oil, like peanut, corn, or soy

Serving Suggestions: Compound Butter
Directions:
About 1/2 hour before cooking the steak, bring it to room temperature.

Preheat a large cast iron skillet over medium heat. Lightly brush the steak all over with oil and season generously with salt and pepper.

Raise the heat to high, add the steak and cook, turning once, until well browned, about 7 minutes for the first side, and 4 minutes on the second side, for medium-rare.

Hold the steak with tongs and sear the edges. (An instant-read thermometer inserted perpendicularly into the steak registers 125 degrees F for medium rare.)

Transfer the steak to a cutting board and cover loosely with foil. Let rest for 5 minutes.

Cut the tenderloin and strip from the bone, and slice against the grain. Transfer to a serving platter and serve au natural, with mustard, compound butter, or horseradish sauce.