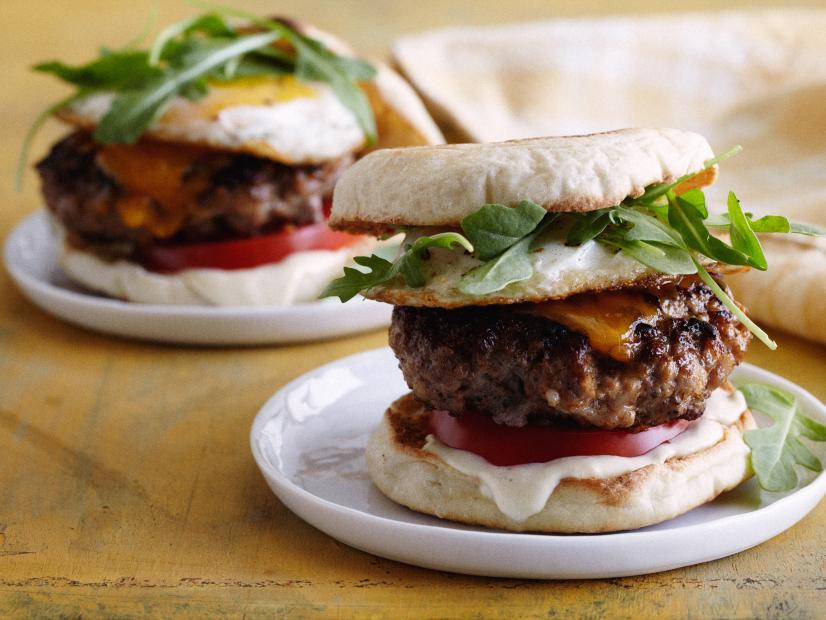 Looking to surprise your dad with breakfast for fathers day? Or just trying to level up your breakfast menu? Braveheart's breakfast burger recipe is the perfect dish to add to your menu. With the juiciness of Braveheart black angus burgers it will leave your tastebuds dancing. It's a quick and easy meal to wow any guest or just impress yourself, you can't go wrong with a delectable dish like this.
Ingredients: 
1/4 cup mayonnaise

1 tablespoon Dijon mustard

1 tablespoon drained prepared horseradish
Burger:
8 ounces bulk Italian sausage

Kosher salt and freshly ground black pepper

1 tablespoon unsalted butter

1/2 cup shredded Cheddar (about 2 ounces)

4 English muffins, regular, sandwich-size or corn, split and toasted

1 vine-ripe tomato, thickly sliced into 4 pieces

1 cup peppery greens, such as baby arugula, mustard greens or watercress

4 large eggs
Directions:
For the dressing: Stir the mayonnaise, mustard and horseradish together in a small bowl and set aside.

For the burgers: Gently mix together the ground beef, sausage and 1/4 teaspoon each salt and pepper.

Divide the meat into 4 pieces and form each into a 4-inch patty.

Melt the butter in a 12-inch nonstick skillet over medium-high heat and add the patties.

Cook until well browned, about 3 minutes, and then flip. Top with some of the cheese and continue to cook until the cheese is melted and the burger is just cooked through, 2 to 3 minutes.

Spread the toasted muffins with some of the mustard dressing and top with a slice of tomato and a burger patty.

Crack the eggs into the skillet with the sausage drippings and cook to your preference.

Place an egg on each burger and finish with some baby arugula on the top of the English muffin.
If you enjoyed this dish and are looking to expand your recipes check out Braveheart's Cheesy "Juicy Lucy" Burger. This recipe is juicy, cheesy and will have your guests' mouths watering.