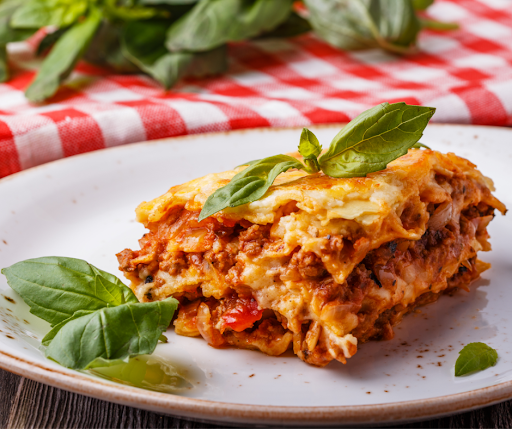 This delicious comfort food will make you feel so cozy and satisfied. The flavor of tender layers of noodles sandwiched between creamy ricotta filling and beefy tomato sauce will have you going for a second plate. Spice up a chilly night with this flavorful and aromatic dish.
Ingredients
Braveheart Black Angus Burger Meat

2 cups mozzarella cheese

½ cup parmesan cheese, shredded

1 onion, diced

5 cloves garlic, minced

3 tbsp tomato paste

1 can tomato sauce

½ cup tomatoes, diced

2 tbsp italian seasoning

1 container of ricotta cheese

1 egg

Salt & pepper to taste

2 tbsp fresh parsley, finely chopped

1 package lasagna sheets, cooked to package instructions
Directions
Brown beef in a large pan. Once beef is browned, add onion and garlic and let cook until onion starts to soften. Next, add tomato paste, tomato sauce, tomatoes and seasonings. Mix well and let cook until tomatoes are soft and broken down.

Meanwhile, combine ricotta, parmesan cheese, mozzarella, parsley, salt, pepper, and egg in a small bowl. Mix well until consistency is smooth and all ingredients are well combined.

To a large baking pan, add a layer of sauce, noodles, and cheese mixture. Repeat until the pan is full and then top with an additional layer of cheese.

Cook in the oven at 350F for 45 minutes.

Let cool and enjoy!

Enjoy this recipe? Try Braveheart Steak Caesar Salad.