Beef and Steak Recipes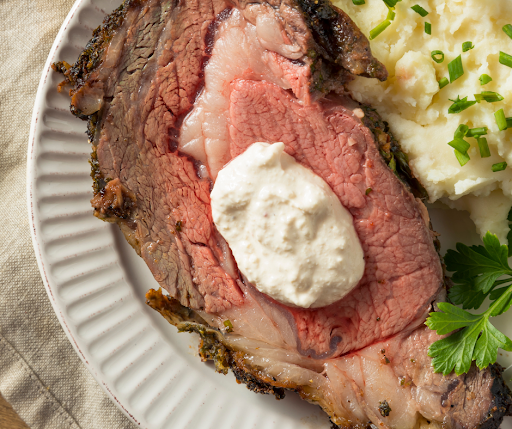 Nothing feels fancier than a juicy prime rib meal. This recipe is the perfect date night meal and pairs well with almost anything. Creamy dill sauce and buttery, succulent prime rib create the most impeccable of flavors.

Wanting to try something new? Try out this steak and portobello mushroom pie. It is a hearty dish that will invigorate your taste buds.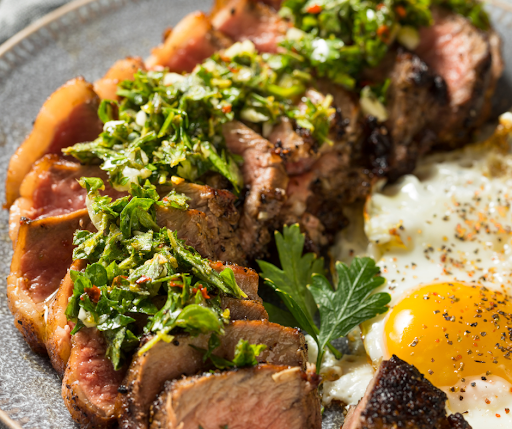 This recipe is so versatile it can be served for breakfast, lunch, or dinner! It is easy to make and produces the most intense of flavors. Pair with a side of toast and indulge in a protein-packed, flavorful meal.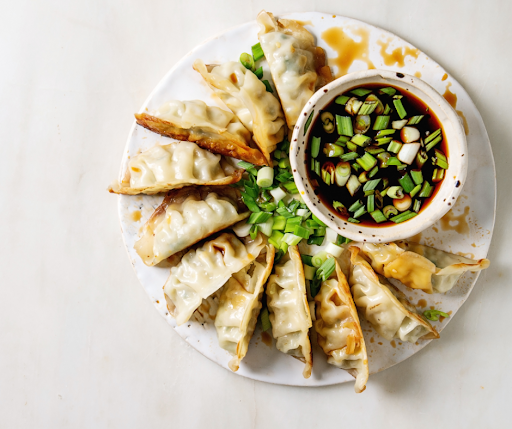 Whip up these tangy, spicy beef dumplings for your next dinner party! This recipe produces hand help dumplings that are packed with flavor and have a soft, yet crispy exterior.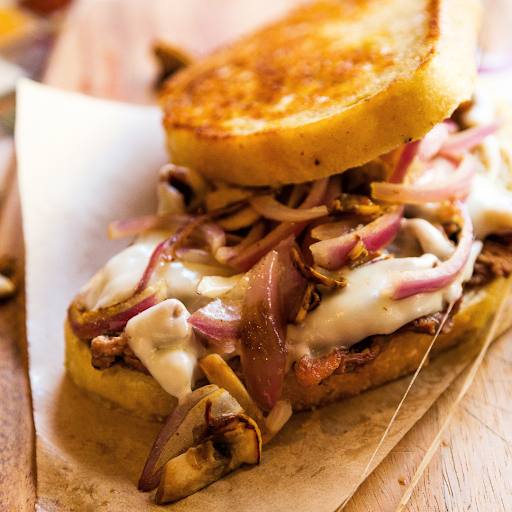 Craving something cheesy and decadent? This recipe is perfect for you. Buttery toast and gooey cheesy combine to create an explosive flavor that will leave you wanting more.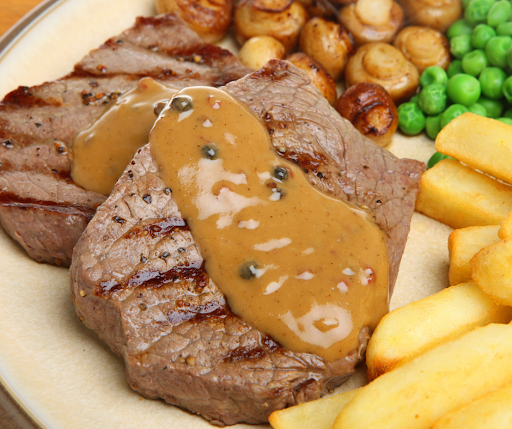 Tangy sun-dried tomato sauce elevates the flavor of Braveheart tenderloin to create this delicious dish. Consider making this dish for a dinner party, night in, or just for fun!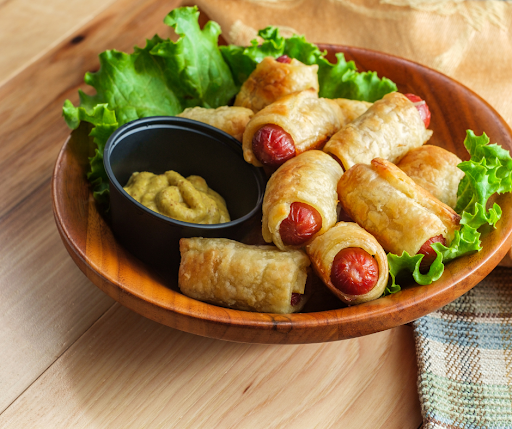 These Bacon & Cheese Pigs In A Blanket are jam-packed with flavor and fun. This is a great hand-held party food and is so addictive! You will not regret making this cheesy, crispy, and flavorful dish!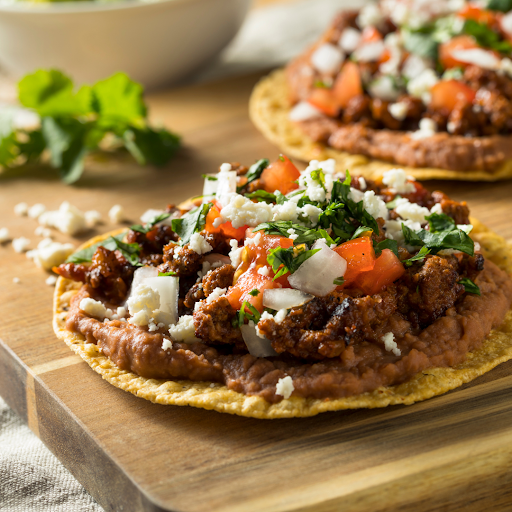 This recipe will have your family and friends satisfied and asking for the recipe. Fresh tomatoes, lettuce, and onions marry with the flavors of juicy steak to create this masterpiece. These steak and veggie tostadas are the perfect recipe to throw together last minute.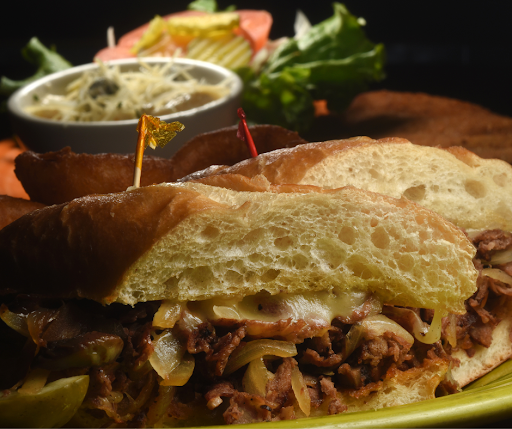 This steak sandwich with roasted red pepper garlic aioli is jam-packed with flavor. The steak is juicy and tender and pairs perfectly with the savory roasted red pepper aioli. The best part of this recipe is how simple it is. You can easily throw this dish together in less than an hour.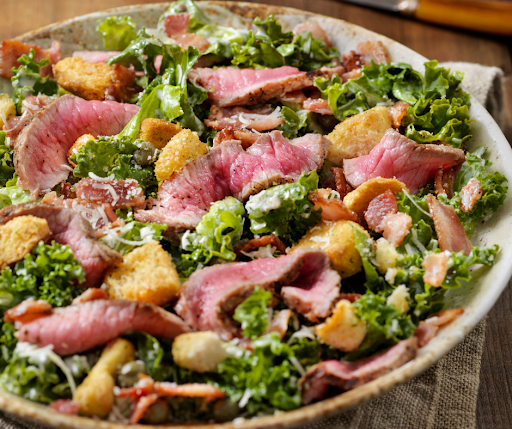 This recipe is perfect for the health-conscious chef. This Steak Caesar Salad combines the flavors of juicy, tender steak filets with creamy and cheesy caesar salad. It is a flavor-packed and light dish that will leave you craving more.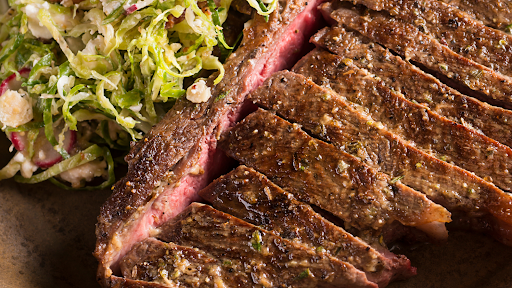 Cool down with this fresh lemon and arugula orzo pasta topped with juicy balsamic steak. The flavors in this dish blend perfectly to create a taste that will leave you wanting more. Try this recipe out for a dinner party, night in, or just for fun!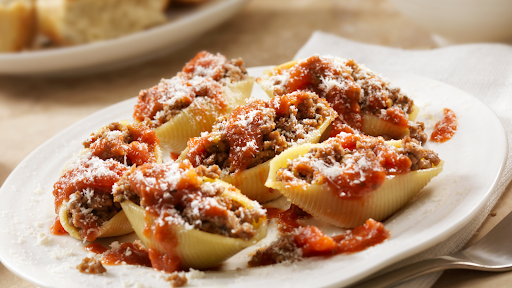 If you love a dish packed with quality beef and melted cheese then this is the recipe for you! These pasta shells are stuffed with spinach, beef, and a mixture of cheeses. Its rich flavor is sure to impress any guest.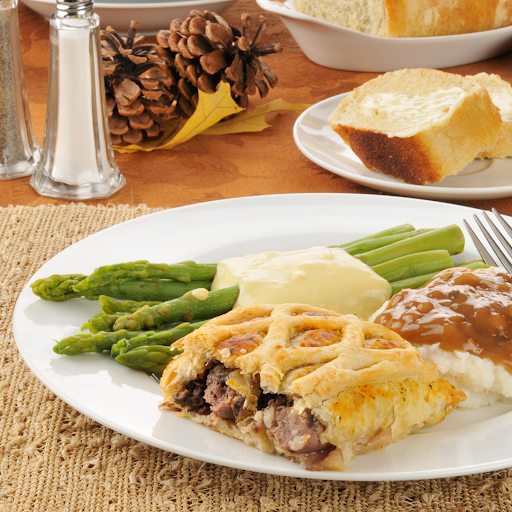 This Ground Beef Wellington is bursting with flavor at every bite. Tangy onion and mushrooms, juicy black angus beef, and buttery flaky puff pastry marry to create a taste that cannot be beaten.This melt-in-your-mouth dish will leave you feeling like a professional chef.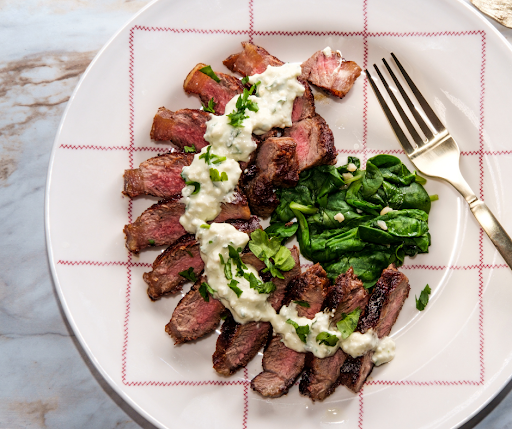 Looking for a classy recipe to spice up your dinner party? Look no further. This porterhouse steak is so juicy and tastes impeccable with the addition of creamy lemon sauce. This recipe is easy to throw together and requires few ingredients. Your guests will be begging for the recipe after the first bite.
Can you think of anything more classic than steak and potatoes? This dish is the perfect twist on a classic and includes ingredients you probably already have in your pantry. Whether it be a summer grill out or classy dinner party, this recipe is sure to be a crowd pleaser!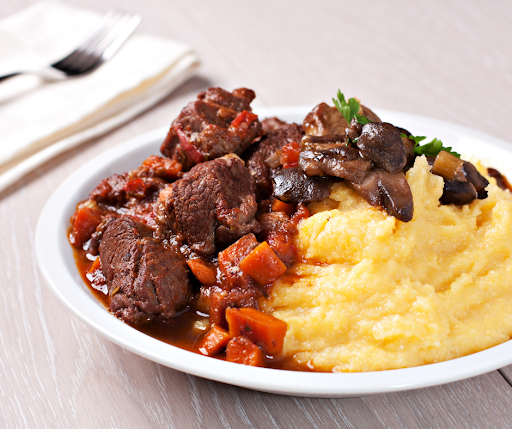 This dish is the perfect choice for a night in. The flavors of rich, juicy roast mixed with creamy polenta make for the perfect comfort food. One bite of this dish and you will feel a whole new level of satisfaction and comfort.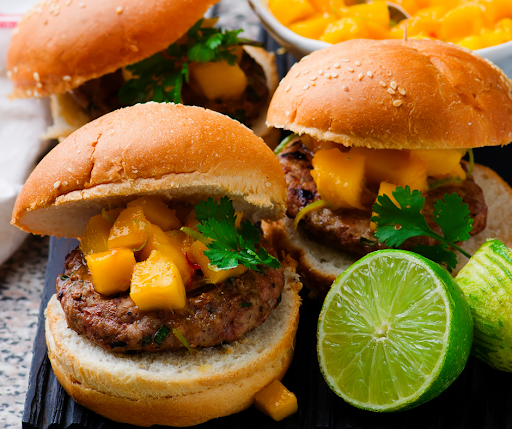 Looking to spice up an American classic? Look no further! This Chili Lime burger with mango salsa is a creative recipe guaranteed to impress everyone at your cookout. Sweet, tangy lime and mango combines with spicy chile and jalapenos to create the perfect summer dish.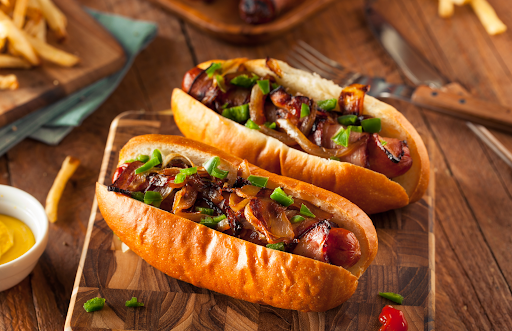 Summer is just around the corner and there is no better way to celebrate than with this dish! A gooey cheese center and a crispy bacon outer layer makes this dish the perfect addition to any summer barbeque. This twist on a classic will make you fall in love at first bite!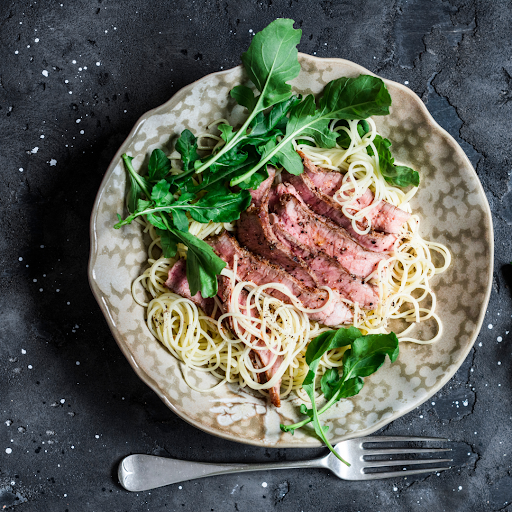 In the mood for a creamy dish packed with protein? This is the recipe for you. Juicy Braveheart Top Sirloin and tender fettuccine mix to create a flavor that you can't beat! This pasta is the perfect weekday meal because it can be whipped up in 30 minutes with less than 10 ingredients.
Looking for ways to jazz up your family dinners? This Cajun T-bone steak recipe will do just the trick, with Braveheart's signature T-bone steak its Midwest-raised, restaurant-quality beef is cut from beef short loin with craftsmanlike precision. Mixed in with the cajun spice you will be sure to wow your guests and family with this zesty flavor.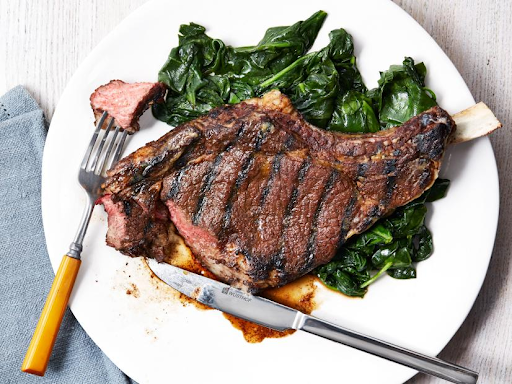 Braveheart's bone-in ribeye steak is made for at home chefs who appreciate that perfect steak every time. So why not put a twist on traditional seasoning with this coffee-rubbed grilled ribeye recipe. The mix of the espresso powder and the chile powder makes for a jam packed flavorful punch you will dream about.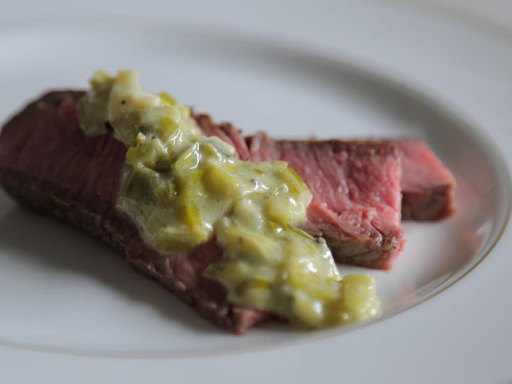 This Porterhouse steak recipe is one that will become a go to for your family dinners. Braveheart's "king of the T-bones" porterhouse steak offers the rich flavor of a strip steak on one side, and the delicate bite of filet on the other. The creamy leek sauce in this recipe adds exceptional flavor to the porterhouse steak.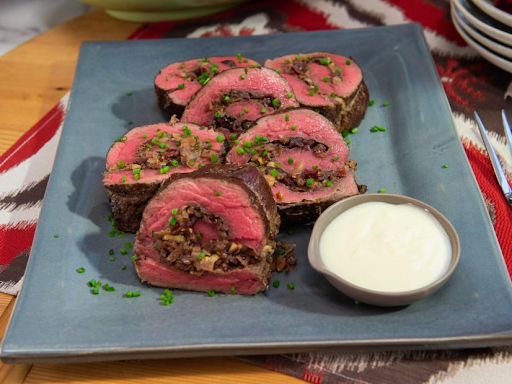 This stuffed beef tenderloin recipe is great for holidays or just a family dinner. With its elegant appearance and delicious flavor you will wow guests with your chef expertise. Braveheart's center-cut beef tenderloin makes for a great fit with this recipe as they are a class-act crowd pleaser.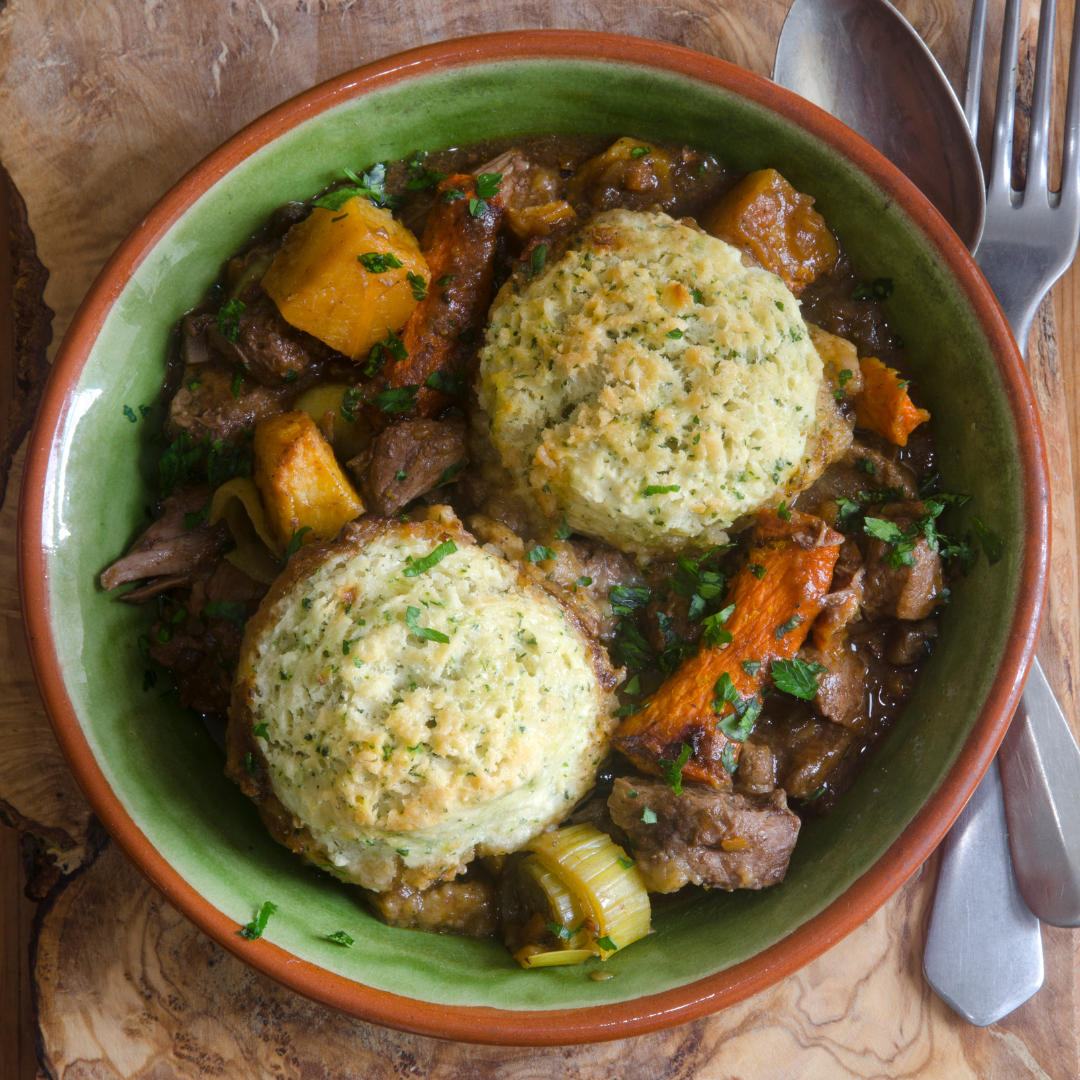 This pot roast recipe stands out from the average roast. The secret to a flavorful pot roast is browning the meat and onions before roasting, which adds a rich meaty flavor and caramelized sweetness. This step is what separates our recipe from many others that use a slow cooker. Using Braveheart's Bottom Round Flat Roast you'll end up with is a roast that's fall-apart tender with a velvety sauce and delicious vegetables.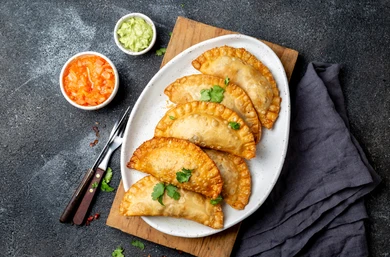 If you're looking for the perfect dish that can function as either a meal or a snack, then look no further than Braveheart's Crispy Beef and Cheese Empanadas. These are a surefire way to give you and your potential guests a delicious and filling meal that can be eaten with utensils, or even by hand!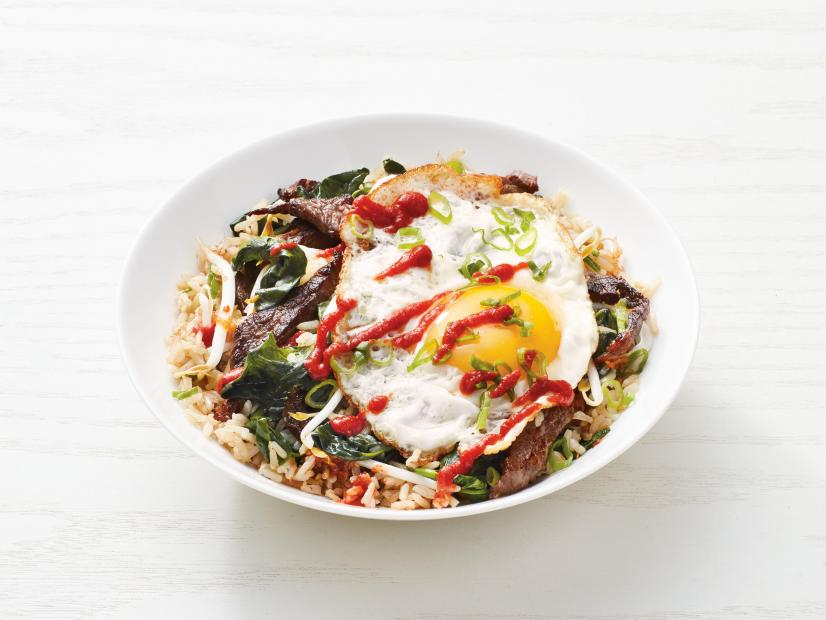 Looking for a breakfast packed with protein and decorated with flavor? Look no further, Braveheart's steak and egg fried rice bowl recipe is the perfect meal to start off your day. Combining the 5-star flavor of Braveheart's New York Strip Steak with a spice of sriracha mixed in with a runny egg yolk, you will think you're dining at your favorite resort. Start your day with a well balanced meal that is easy and fun to make.
Looking to mix up your presentation of Braveheart's Black Angus burger? One way to make your burger stand out from the rest is instead of putting the cheese on top, why not mix it up by putting the cheese inside the meat. Surprise your guests with the juicy texture of Braveheart's black angus burgers mixed with a melty surprise inside making for the perfect summer dish.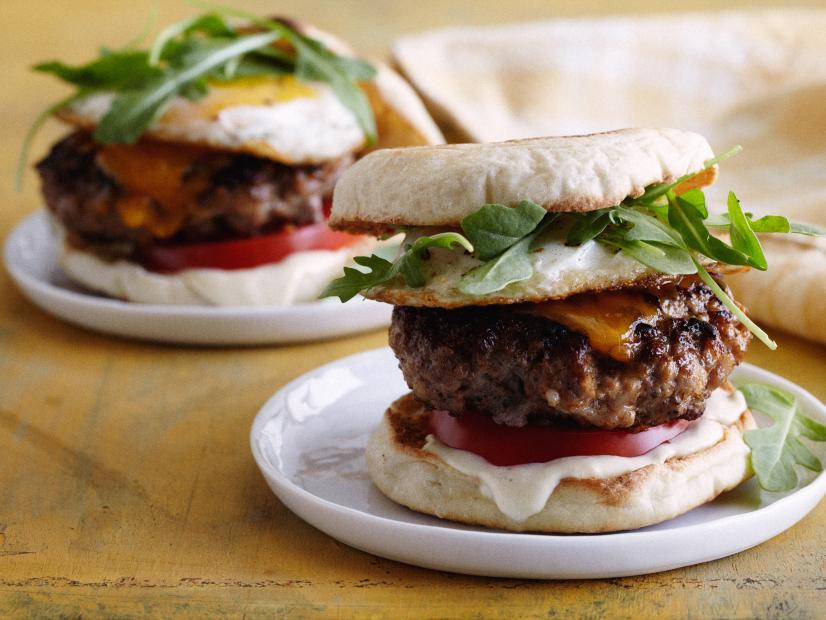 Looking to surprise your dad with breakfast for fathers day? Or just trying to level up your breakfast menu? Braveheart's breakfast burger recipe is the perfect dish to add to your menu. With the juiciness of Braveheart black angus burgers it will leave your tastebuds dancing. It's a quick and easy meal to wow any guest or just impress yourself, you can't go wrong with a delectable dish like this.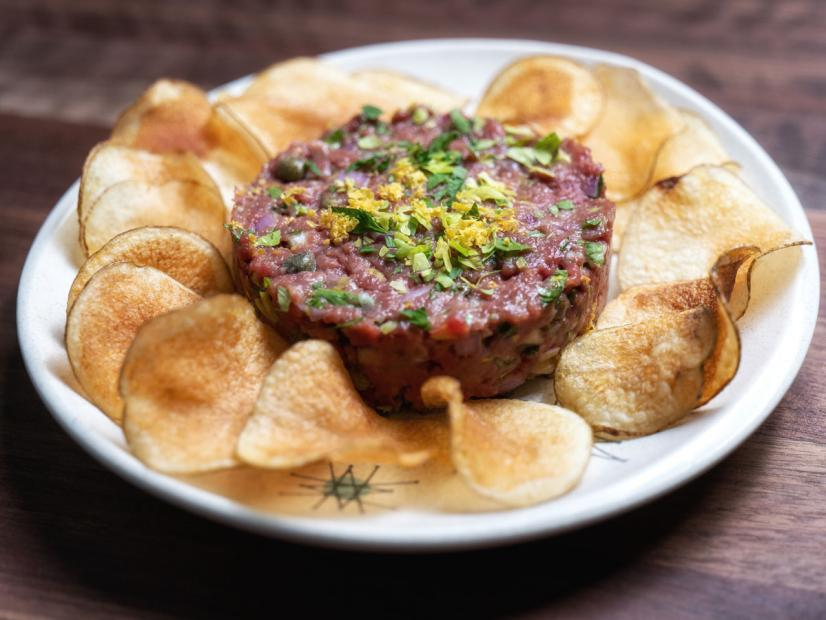 Bring a 5-star meal right to your dining room table with Braveheart's top sirloin taken to the next level. This steak tartare recipe will elevate your dinners and make you wonder why you would even go to a restaurant for it in the first place! With Braveheart's top sirloin steaks, this lean cut pairs well with bold seasonings, marinades, or simply topped with sauteed mushrooms. Friends and family will be lining up for this dish!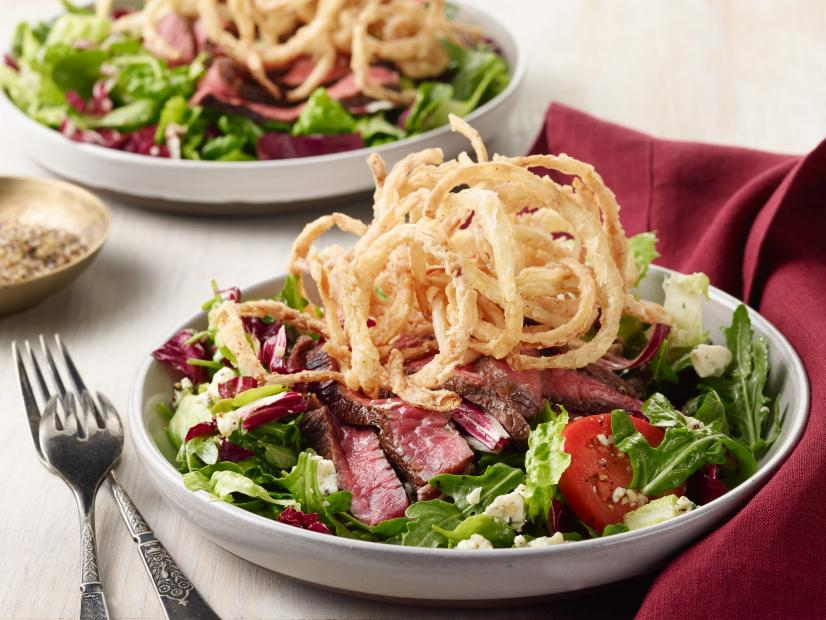 With summer just around the corner, cool off with a refreshing salad that will leave you speechless. Using Braveheart's top of the line Ribeye steaks the meat adds a full, rich flavor, and a tender bite while the salad compliments it with its tangy marinade and crispy onion strings you'll hardly believe it's not from a restaurant! Expand your taste buds with Braveheart's steak salad recipes crunch, tenderness, and revitalizing flavor!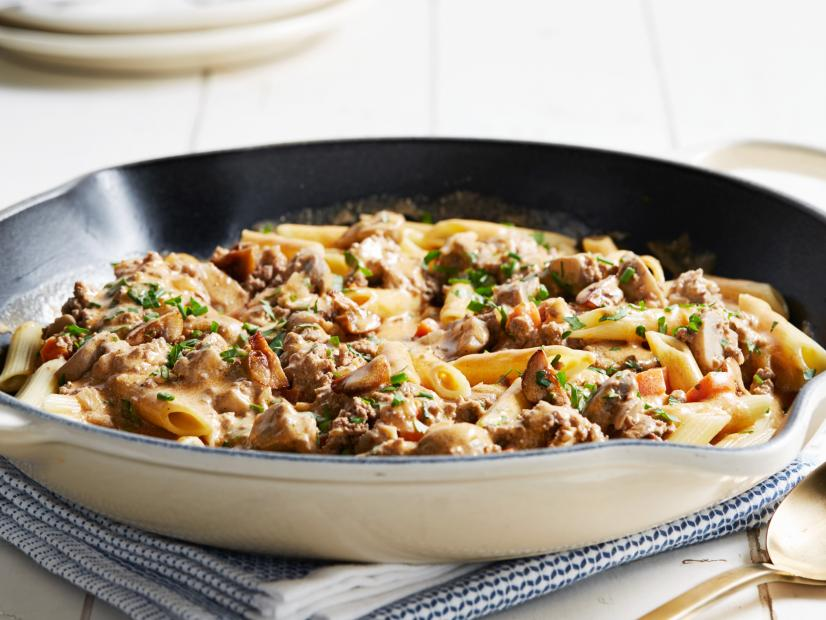 Spice up Braveheart's Black Angus beef by giving your guests something to rave about. This ground beef stroganoff recipe gives ground beef the stroganoff treatment by combining it with sauteed mushrooms and rich cream. Cook pasta right in the sauce for an easy one-pan dinner. It will be a clean plate club all around the dining room table!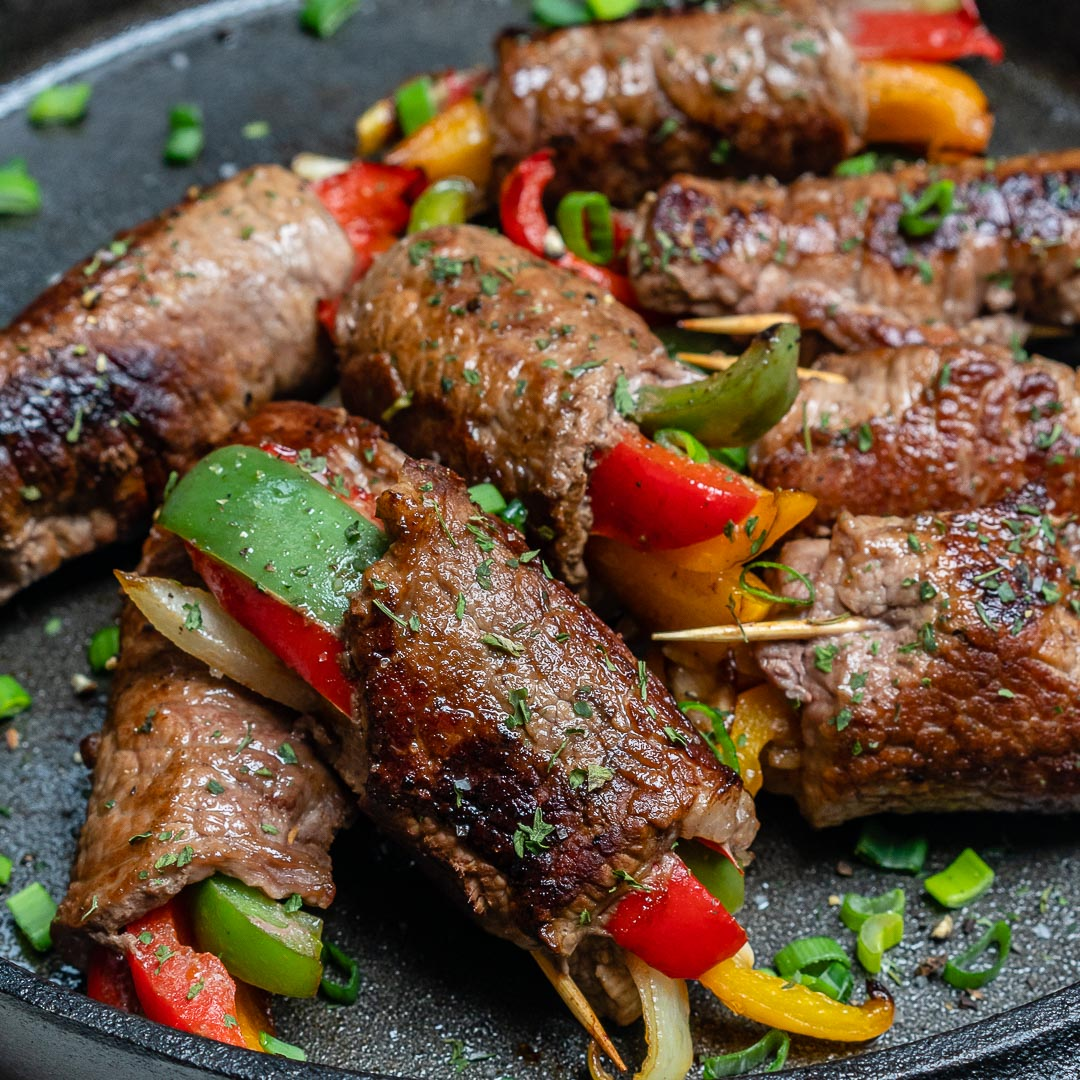 Bravehearts Steak Fajita roll-up recipe is not only delicious and fun to eat but the whole family will be impressed! Using Braveheart's top sirloin steaks this can be served as a light low-carb meal or served with some salsa, guacamole and brown rice for the perfect taco tuesday mashup!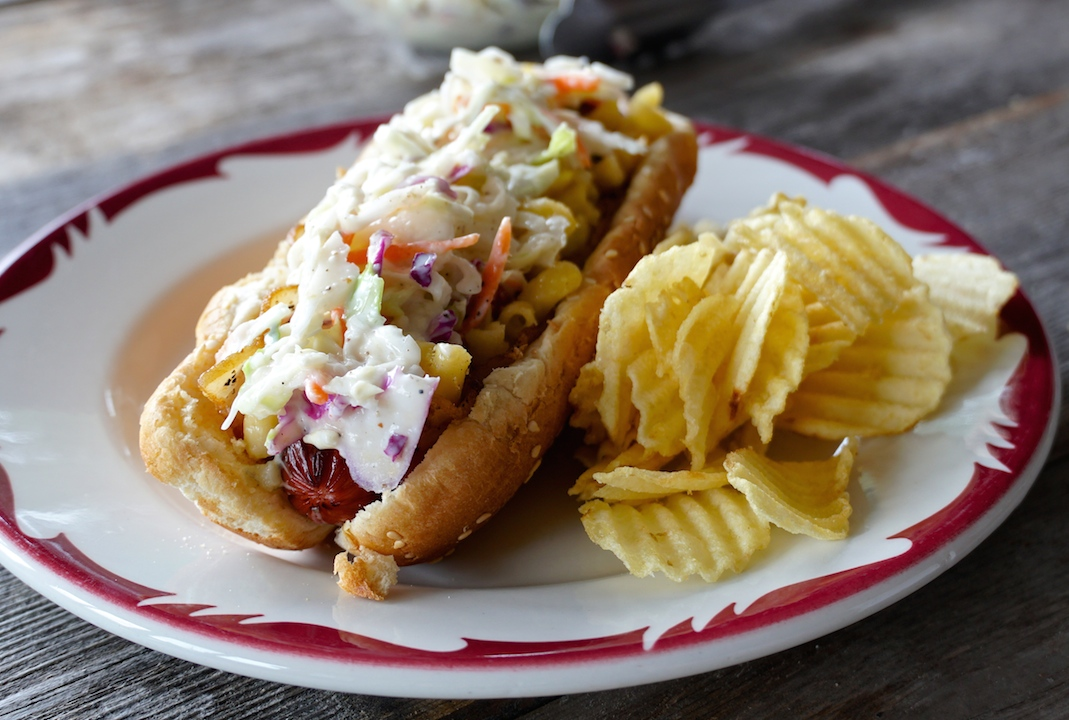 Hot dogs are an easy go to summer meal. But if you really want to wow your guests, dress up your Braveheart Ridgecrest franks in a good old American summer way with Braveheart's Bacon Mac 'N Cheese hot dog recipe. This dish combines your favorite barbecue sides all in one with a creamy coleslaw garnish over top a melty cup of mac 'n  cheese that both coat Bravehearts Ridgecrest franks highest quality black angus beef. You will never go back to just ketchup and mustard again!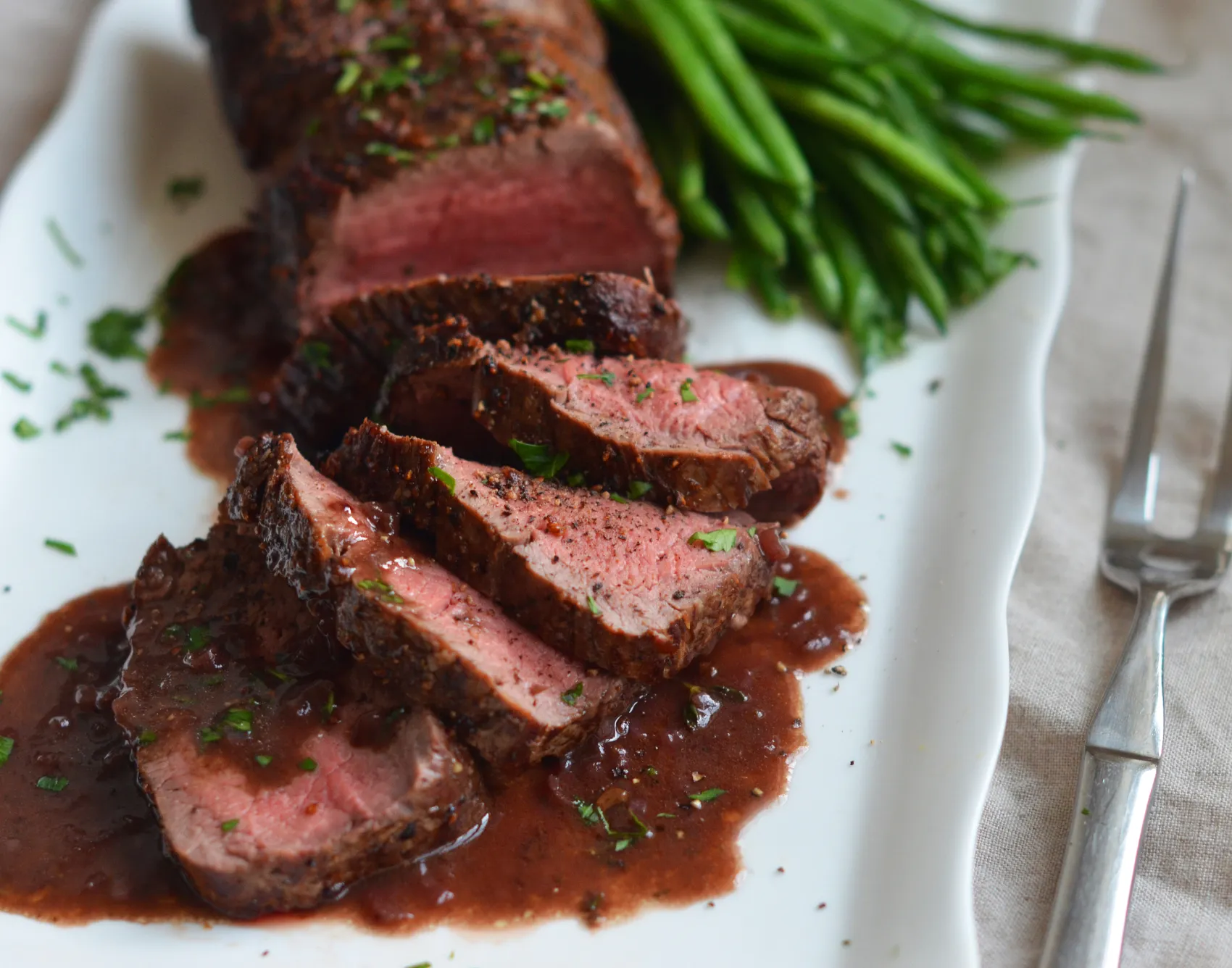 Nothing says holiday dinner like a show-stopping roast. This combination of sear-roasted beef tenderloin with a deeply flavored red wine sauce is not only elegant, but it's also simple to make. The sauce can be made mostly in advance so there's very little fussing at the last minute – and Bravehearts center-cut tenderloin, believe it or not, is one of the easiest and delicious things in the world to cook.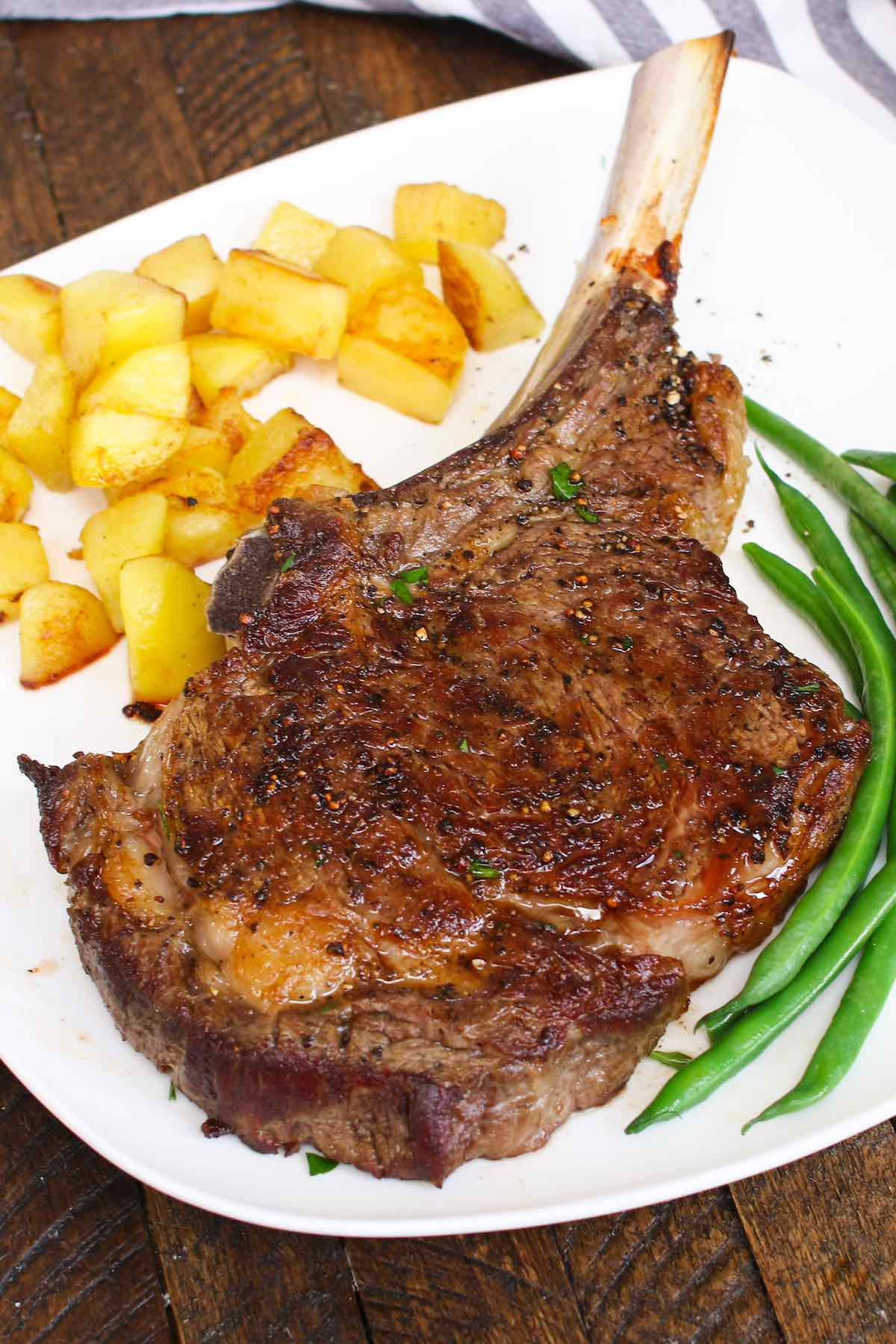 Bravehearts Cowboy Ribeye Steak is an extra-thick ribeye with a French-trimmed bone for a stunning presentation. This mouthwatering cut is exceptionally tender and juicy. This recipe tops the tenderness and flavor scales with an impressive look. Best of all, it's versatile and easy to prepare in the oven as well as on the grill or stovetop. This recipe pairs well with a carb such as baked or mashed potatoes and rice, vegetables such as broccoli or green beans, and sauces like garlic butter or a steak sauce.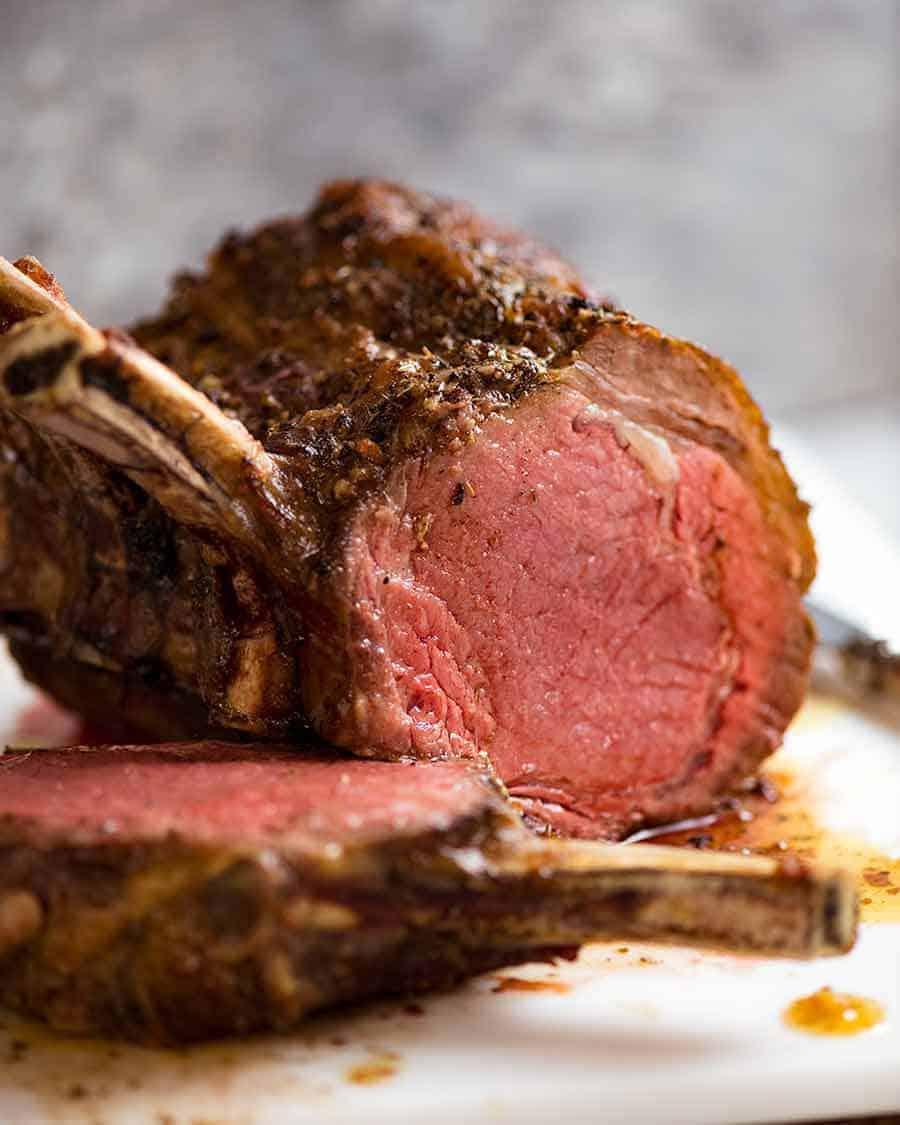 Standing Rib Roast is considered by many to be the best roast beef in the world. Bravehearts Beef Prime Rib Roast is a beef cut that's incredibly succulent with superior taste. This recipe uses a safe, simple but highly effective roasting method so the beef is blushing pink all the way through. Wow guests or even yourself with the ultimate roast beef experience – complete with a gorgeous Red Wine Sauce, and pairing well with a side of parish mash and garlic sautéed spinach!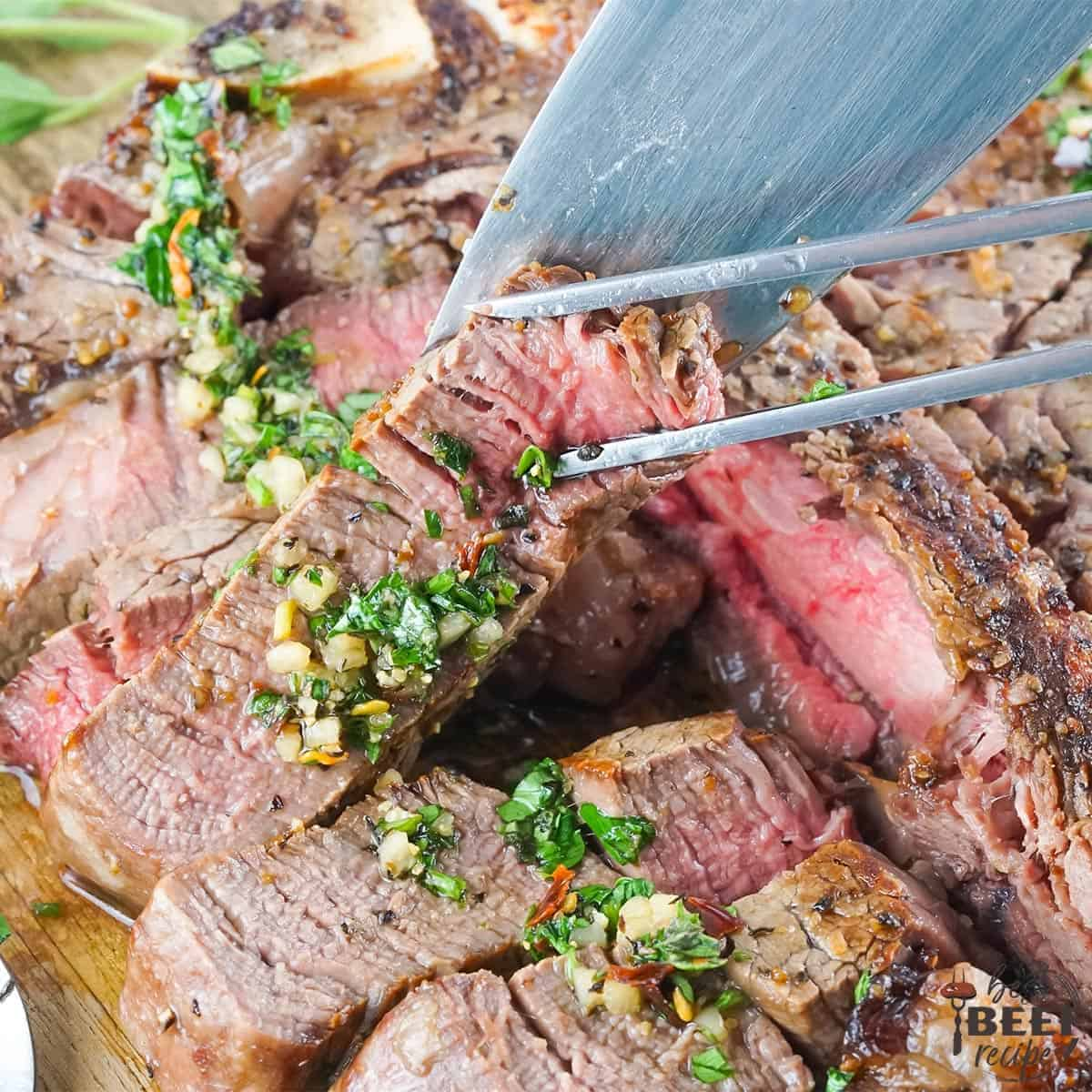 This Grilled Porterhouse Steak with Chimichurri Sauce recipe is the steak you've been dreaming of! With Bravehearts "king of T-bone" Porterhouse steak it will provide optimal balance of everything one could want in a steak dinner. This recipe is flavorful, juicy, and easy to cook up in under 20 minutes using super simple ingredients.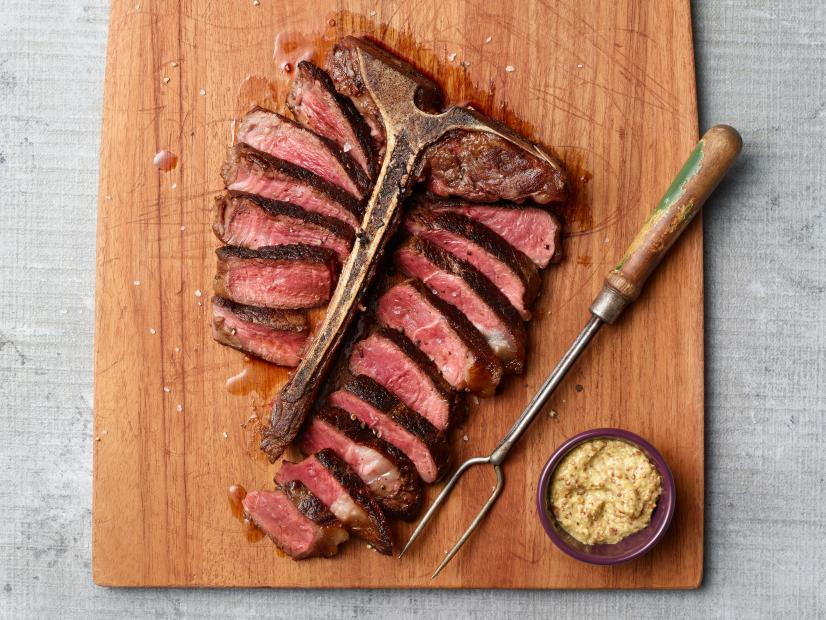 This recipe is a nice easy, quick, and delectable way to bring restaurant like meals to your dinner table. Using Bravehearts restaurant quality T-bone Steak you will be the unrivaled champion of the kitchen giving Gordon Ramsey a run for his money. Although this recipe is simple it packs in a mouthwatering taste that pairs well along with mushrooms or the basic mashed potatoes. Quick, easy, and tasty? You can't go wrong!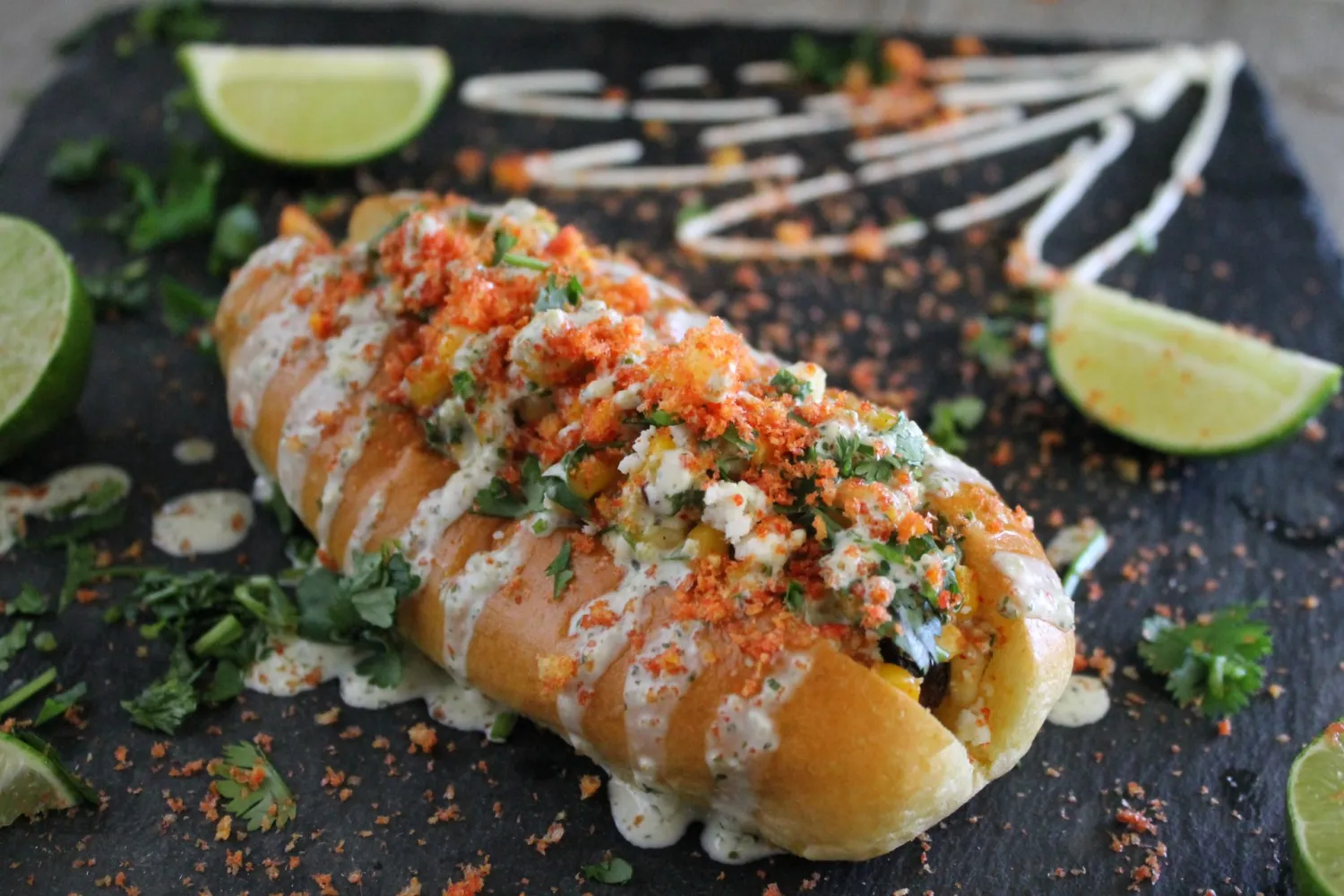 As summer is just around the corner, the cravings for a classic hot dog are on the rise. But why not add a twist to the mundane summer delicacy? Introducing the Mexican Street Corn Hot dog, this recipe provides a twist creating a tasty, refreshing sensation delivered right to your taste buds. With the spice of jalapeno aioli and the fresh taste of corn, your pallet will be taken to the next level. Using Bravehearts Ridgecrest franks dogs you will be brought with summertime nostalgia, without all the questionable ingredients. Mix it up this summer by bringing the best dogs to your cookout.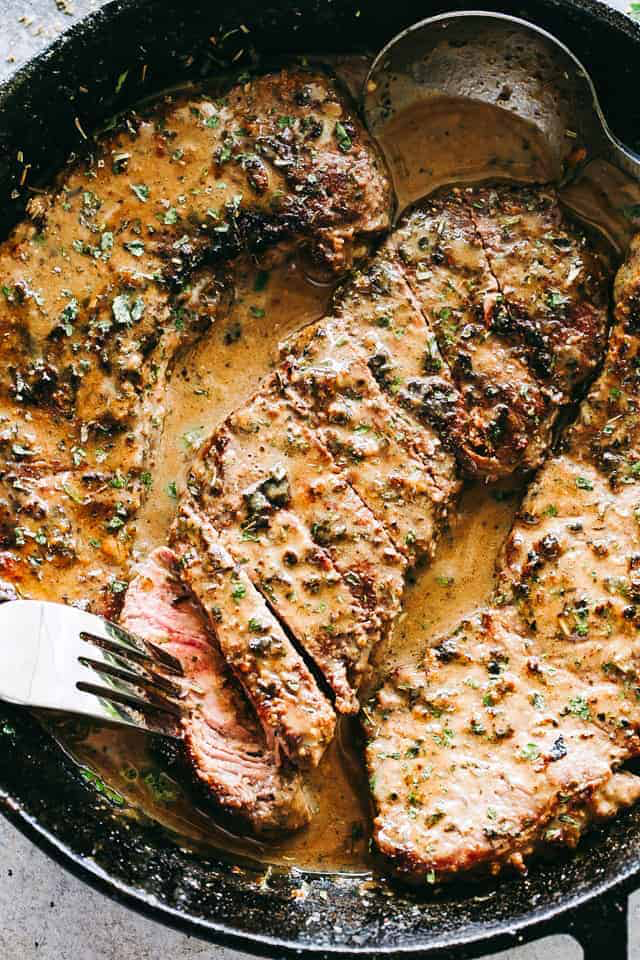 This recipe is the perfect steak dinner for any occasion. Bravehearts Top Sirloin steaks make for the perfect meat for this dish, with its tender, beautifully marbled texture this cut is known for its flavorful taste and pairs well with marinades and bold seasonings. The steak is tender, a little tangy, and the sweet flavor of bourbon helps make this flavorful sauce a perfect partner for a juicy sirloin steak. With this recipe your friends and family will think they are dining in a 5 star Michelin restaurant.
Bravehearts Bottom Round Flat Roast works beautifully with this recipe as the tender, lean- but succulent, buttery meat provides a melt in your mouth texture. This recipe is keto friendly, easy to make, and perfect for meal prepping.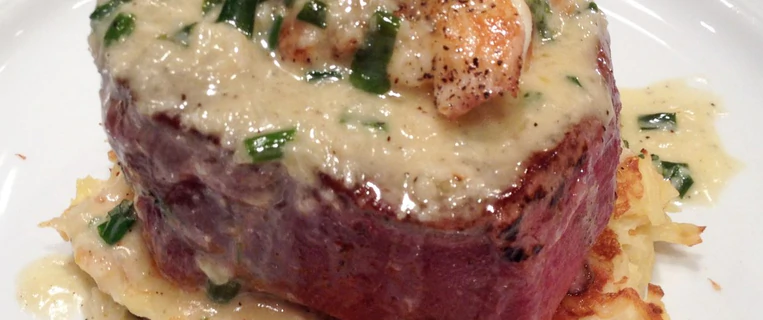 Served over a parmesan reggiano latke, this lobster filet is stuffed inside a  Braveheart Black Angus Beef and topped with brandy beurre blanc. This mouthwatering recipe will satisfy and impress you and your dinner guests.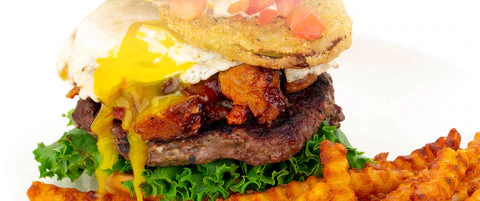 Enjoy our Barnyard Braveheart Burger with all of the fixings or by keeping it simple. Either way, we are sure that you and your family will be making this recipe over and over again for years to come.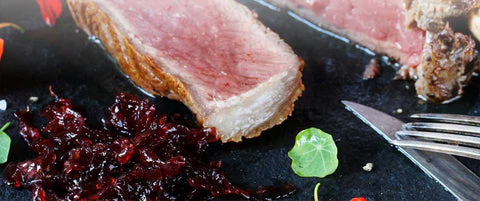 Enjoy a red onion marmalade with your beef tenderloin for dinner. Expertly combine flavors to craft the perfect bite at home. Invite guests and bring the whole family together to enjoy these mouthwatering Braveheart Center Cut Tenderloin Filets.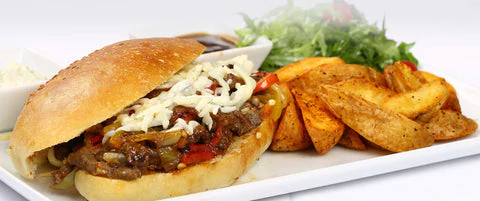 It's a black Angus burger made with Philly beef steak. Combine the perfect bun with shredded cheeses for a delicious meal.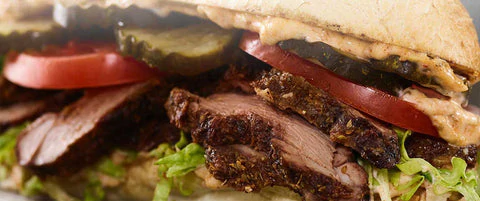 Enjoy this simple yet delicious Po' Boy using Braveheart's Black Angus Beef Steaks. This recipe is sure to keep you and your guests mouth watering.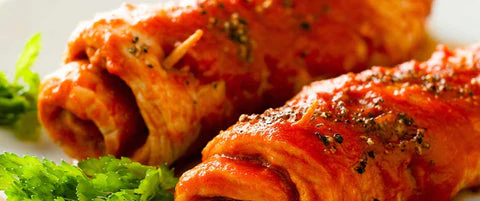 This Beef Braciole will leave you and your guests wanting more! Braveheart serves only the highest quality beef that makes this recipe even more delicious.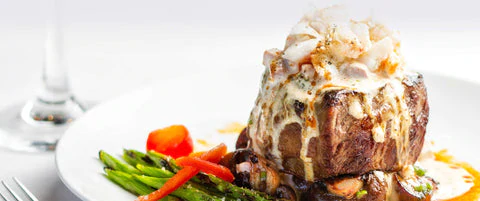 Enjoy the combination of rich flavors from the parmesan cheese, hollandaise sauce, and mouthwatering crabmeat all on top of our mouthwatering Braveheart steaks.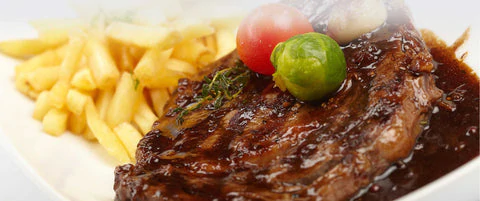 Take our Braveheart Ribeyes to the next level with this homemade Hunter's Sauce. Pair this recipe with your go-to side, and you will be sure to impress your guests.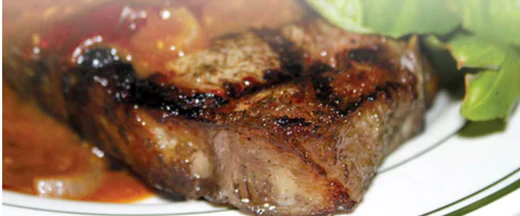 This steakhouse classic can now be a staple in every home chef's kitchen. Offering the rich flavor of a strip steak on one side, and the delicate bite of filet on the other, our Porterhouse delivers the optimal balance of everything one could want in a steak dinner.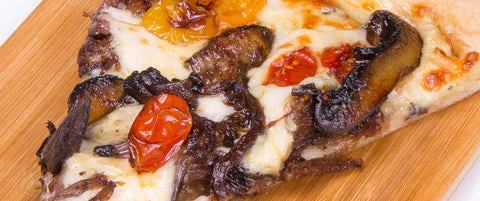 Elevate your pizza experience with Braveheart's black angus beef short ribs. Pair it with this delicious homemade vodka cream sauce, and we know this recipe will be a new at-home chef favorite.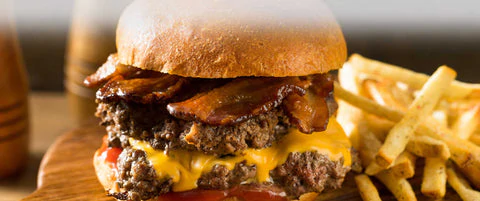 Life is too short to miss out on a juicy, delicious Braveheart burger. Add your favorite toppings and you will experience a quality, classic meal.
Create a new fan favorite recipe with this mouthwatering Braveheart Center Cut Filet and delicious lobster combination.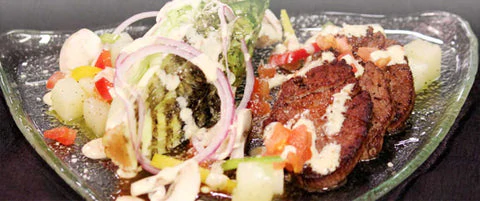 These Beef Medallions develop a deep flavor as they are coated in this simple yet delicious Barcelona Spice Rub. Top this will garlic dressing, and you have one mouthwatering meal on your hands.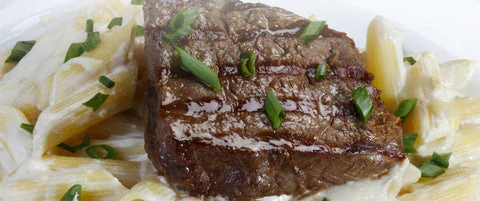 Whichever Braveheart cut you choose, the flavor is unparalleled. This seared beef tenderloin recipe is one that will impress any guest.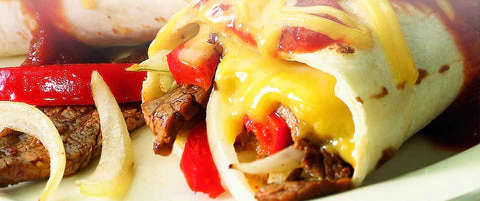 This recipe elevates a favorite. Use our favorite chipotle fajita marinade with peppers and onions. You will want to save this sauce for fresh meals when you order steak online.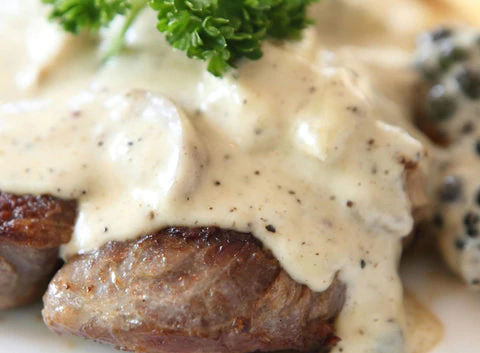 For the ultimate blend of rich flavors and textures, try this recipe. Premium Braveheart Black Angus Beef Tenderloin Medallions are topped with a rich cream sauce featuring crunchy nuts and fresh herbs, then served over perfectly cooked pasta.